Best time to visit Bhutan is during spring and autumn season. Every season is best for the visit to Bhutan. Spring is best time to visit Bhutan for nature lover. Paro festival coincides with spring season and the festival is considered best festival as per record of Tourism Council of Bhutan as per the volume of arrival. Trekking in Bhutan during spring is best time to visit Bhutan. High altitude flower blooms during spring time.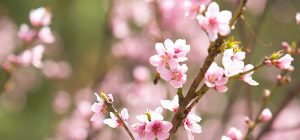 It is also one of the greenest countries in the world. Monsoon season during June and July is low season in Bhutan but tourist enjoy the season who want to pay US$200 per person per night and escape from heat of India, Singapore, Malaysia, Hongkong and many countries. Monsoon is not like of India. Most of places of visit in Bhutan are not under monsoon area. Low altitude of Bhutan is under monsoon during June and July.
Autumn season (September, October and November) is also best time to visit Bhutan due to harvest season in many villages and many festivals falls during this season. Thimphu Festival also coincides during fall season.
During winter season (December, January and February). Winter season is cold but many tourist turn out for snowfall. Punakha Festival is held during winter but Punakha being at altitude of 1300m the weather is good enough to hike and trek. Winter season also offer discount on Bhutan tourist cost.